August 26, Saturday
9:00 a.m.
Lion's Park
View Flyer
Kick off this year's Sunset Fest celebration by running in our SECOND ANNUAL "All Saints Run 5K" with Saint Victoria Church.  All are welcome!
This race comes at NO CHARGE (small donations welcome), and will circle the friendly streets of Victoria.  This race will be ran in memory of a loved one who has passed away, and participants will be offered bibs where they can put their loved ones name on.  There will also be age group awards as well, being presented to the top 3 participants in ages 17 and under, 18 to 29, in addition to 30 and up.
The race will START at 9:00 AM on SATURDAY AUGUST 26 from 82nd Street at Lions Park in Victoria (Please allow at least a half hour to arrive before to ensure a timely start at 9:00). Online registration closes at 9:00 a.m. on Thursday, August 24th; however you can register the day of the race as well!
There will also be a short children's run that will be ran at 10 AM!
Click here to register for the race.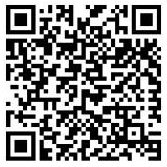 Any other questions can be directed to Kyle Economy at 612-382-3748 or Email Kyle