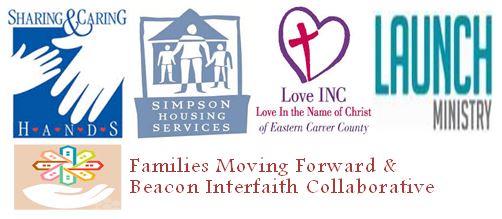 St. Victoria is reaching out as the face and hands of Jesus serving meals to those in need.  Follow these links to see how you can serve our fellow sisters and brothers.
Sharing & Caring Hands on March 19
Simpson Housing on March 18
St. Victoria also partners with Love INC , or Love In the Name of Christ, serving families in eastern Carver County through our Clean Sweep Ministry.  Click here to learn how you can be part of providing cleaning supplies to local families.  Love INC also sponsors a Furnishare Ministry providing and delivering  free, gently-used donated furniture to our neighbors in need.  To volunteer at the Furnishare Store or assist in making deliveries to homes, sign up here.
Launch Ministry is another initiative St. Victoria partners with.  This ministry assists young adults who are in need by providing them tools to develop life skills, opportunities to lead and serve, and by promoting spiritual and character formation.  In our support of Launch Ministry, St. Victoria provides monthly dinners and other meals, a fall or winter drive for at-time needs, mentoring young adults and periodic welcoming services at the Launch Ministry location, and a Fresh Start drive for items as they transition into apartment living.   
Families Moving Forward (FMF) is an emergency shelter program for families experiencing homelessness.  FMF works in collaboration with local church congregations whose church facilities serve as a place of rest for these families.  St. Victoria is exploring ways to support FMF, and already there is a team of parishioners volunteering at the St. Hubert's and Shepherd of the Hill locations.  There are many opportunities to become involved.